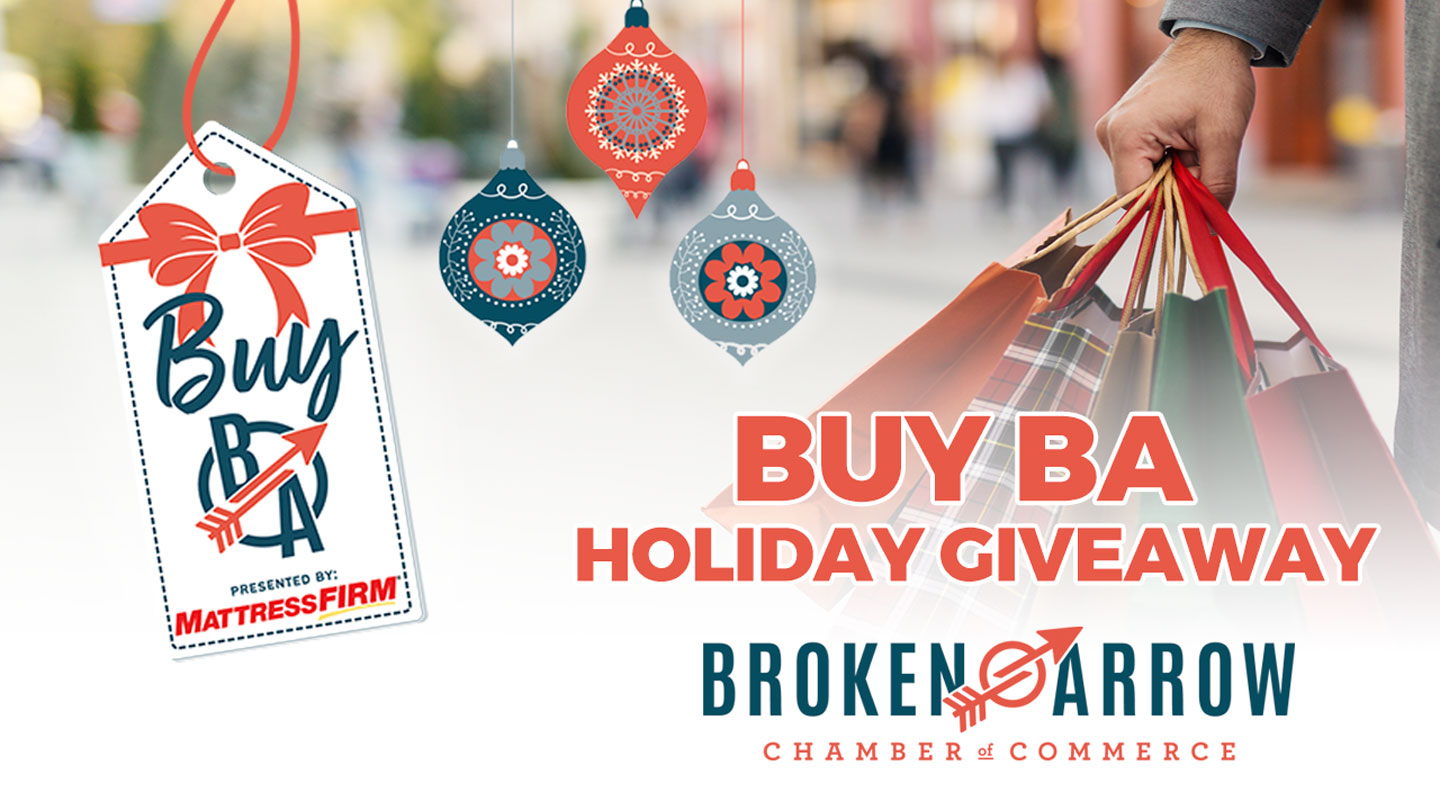 Buy Broken Arrow Holiday Giveaway
Listen to Big Country for your chance to win gift cards from participating Buy BA Merchants!
Two chances to win daily from November 28th - December 9th!
Shop local for a chance to win $10,000!
Buy BA is giving away $16,000 in cash prizes this holiday season!
There will also be an additional drawing to win $1,000 from any tickets that were bought from small, local BA merchants. This drawing will not include any tickets from national companies or large retailers.
For details on purchasing tickets visit the Broken Arrow Chamber website.
Winning tickets for all four drawings will be selected on Saturday, December 17th from 10am to Noon.
Win a $50 gift card from one of these participating merchants:
BA Liquor Mart (11/28)
Broken Arrow Lanes (11/28)
Celia DeLeon Farmers Insurance (11/29)
*providing gift card to The Flower Company
Green Country Habitat for Humanity Restore (11/29)
Harmon Insurance
*providing VISA gift cards (11/30, 12/2, 12/5, 12/7, 12/9)
Interstate All Battery Center (11/30)
Kenneth Baucum Consulting, LLC (12/1)
*providing gift card for photography
Keo Asian Cuisine Broken Arrow (12/1)
Nouveau Chocolates (12/2)
RCB Bank (12/6)
*providing Quicktrip gift card
Rustic Chophouse (12/5)
Sew Much More Fabrics (12/6)
Sinclair Auto Center (12/8)
Smitty's Garage Burgers & Beer (12/8)
Summer's Market Floral & Home Décor (12/7)
Tacos 4 Life Broken Arrow (12/9)
Click here for a full list of participating merchants!
All winners must pick-up their gift cards at the Broken Arrow Chamber. Call them at 918.893.2100 for information about their hours. All dates listed next to each merchant indicate when the gift card will be given away on Big Country 99.5 on-air.
Official Rules